Apple
Android
Windows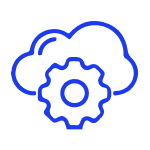 Cloud
Web
API
Home
Awesome Mobile Apps
Our mission is to create the world's best apps.
We pursue this with fanatical passion.
We live and practice innovation. Ours is a constant pursuit of excellence and improvement.
Blending deep expertise in design, engineering, architecture and technology we work with zeal and energy to create the most delightful experiences for our users.
Our apps are tirelessly worked on and refined to make them simple, delightful and useful.
Robustness, resilience and reliability are achieved through a rigorous process of architecture, optimization and testing.
The results that delight us the most are the smiles from our users and satisfaction from our partners.
We create apps for startups, technology vendors and enterprises across industries.
Our teams together create apps that realise our promise of any device, any time, any place, a philosophy we place at the center of our project mission.
The Digital Horizons Dynamo Mobile Framework provides the methodology and means to achieve our challenging goals.
Our Quality on Time methodology helps us deliver some of the world's best apps in astonishing timelines.
Benefits
Advanced Product & Technologies
Quicker Time to Market
Lowering of Risks
Higher Success Factors
Rapid Prototyping & Review
Enduring Architecture for Longevity & Expandability
Higher Product Value through Architecture, Usability, Quality & Performance
Lower Total Cost of Ownership
Client Story - Dialogue
Dialogue Mobile Inc is a startup with a vision to create mobile apps for messaging and communications. The company's first product Dialogue is a mobile messaging app for the social and business markets. Digital Horizons has created and engineered the Dialogue app concurrently in four versions: